Elder & Estate Planning - Articles & Resources
Stay up to date with elder law news
Sign up to receive The Elderlaw Firm Newsletter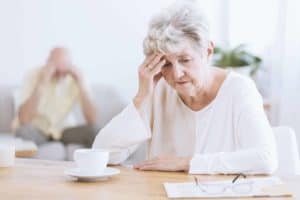 North Carolina Elder Law Attorney: What are the Warning Signs of Dementia?
Dementia is one of the most devastating conditions affecting seniors, resulting in an eventual loss of cognitive functions. While there is no cure for dementia or the two leading diseases that cause dementia, Alzheimer's and Lewy body dementia, there are treatments that can slow the effects and help make life more manageable. In order for…
Questions about planning your estate?
Get answers about planning your estate for the second half of life answered