The people who make The Elderlaw Firm work
We're here to help. We focus on elder law estate planning, and we've done it for many years and for thousands of people in North Carolina. The Elderlaw Firm was founded on the passion that Dennis Toman has for helping families navigate through the difficult decisions that often come with long-term care planning. He saw first hand the problems that North Carolina families face when they don't get the right legal and financial advice for retirement and long-term care. For boomers and seniors The Elderlaw Firm goes beyond traditional estate planning. When it's important to you to protect your family, preserve your assets, and define your legacy, we're ready to help.
Need Elder Law Help?
if you're ready to get started, get in touch. And we can't wait to meet you.
Guiding, caring and protecting reflect family values that Dennis has lived from early childhood. As an Elder Care and Estate Planning attorney today, Dennis continues those values, and seeks to serve clients who need trusted guidance through uncertain times.
As an Associate Attorney, Lauren focuses her work on Long Term Care Crisis, Estate Administration, and Guardianships.  Lauren is a vital member to the Elderlaw Team by not only serving our clients, but by supporting and giving back to the Greensboro community. 
Lauren began interning at The Elderlaw Firm during the summer of her second year of law school, and has worked with the firm ever since. She is happy to help clients plan for the worst-case scenarios so that they can enjoy the best times without worrying.
Miriam joined The Elderlaw Firm in March 2019 as the Executive Director, a new role at the firm.  Her focus is on the operations side of the house.  She loves to think about process and procedure, ultimately ensuring a positive client experience.
Kristen joined our firm in the spring of 2019. With more than 15 years of experience in a clerical setting, she provides administrative and marketing support to our attorneys. From event prep to social media to client support, Kristen's task-oriented abilities get the job done
Helping people seems to be a big part of Donna's DNA.  At work, she helps our attorneys prepare clients' estates with the best protection possible. As time passes, and families need her help again in times of sorrow, Donna has compassion when clients are navigating paperwork, courthouse visits and legal requirements of Estate Administration.
Carolyn greets guests as they arrive in our office.  She is the mastermind that schedules and organizes appointments. Many questions are answered with, "That 's already done."  Her knowledge and skills lend support to smooth daily operations.
This lady is not afraid of a Medicaid application.  Just another puzzle that challenges a veteran social worker who has mastered the process!  In a law firm?  You bet.  For clients who are planning for later years, perhaps failing health and wanting to preserve their assets, her skills are golden.
Cynthia Styers joined The Elderlaw Firm as our Education and Outreach Director, where she serves as a liaison between our law firm and the senior community.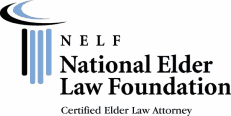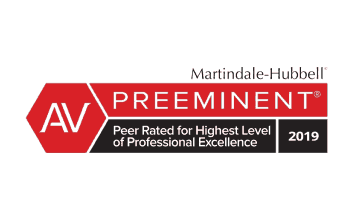 Questions about planning your estate?
Get answers about planning your estate for the second half of life answered